METROPOLITAN
- photograph by Francisco Hidalgo
outside
the metro
she lingers

like vapor in
a floor-
length cape

secrets
she carries
remind me

of dust
her arms
painfully crossed

in pockets of
cold, the fogged
lamppost

the half-moon
behind her
a trinity

of houses
the sound of
taffeta moving

it must be
winter: color of
pearl, bare trees

I think
it is about
to rain
LOS ANGELES MOTEL, 1955
-Photograph by Robert Frank
It was Mary
standing
in the dust
at 4 a.m.
or if not Mary
who scribbled
on the mirrors
with the ruby red
#2 was it Mary
with those black
melon eyes staring
at your lens or were you
naked holding the
Hasselblad, whispering

give me that look

as if you were
giving it
to chemical reaction
right there
in the Hide-Away Motel
and Mary, standing
by the 19" Motorola
one tit bigger
than the other
scratching her ass
hissing to you through
broken teeth,

it's 4 a.m. make love to me?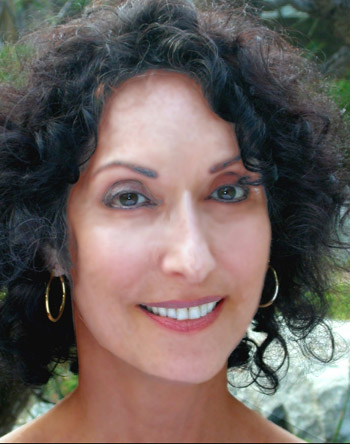 DOWN THE STEPS OF MONTMARTRE, 1936
- Edward Steiglitz photo


Love happens anywhere you find it. This is Paris; I have heard it happens. And in this postcard I send to you, the tree that gives shade beside the lamppost that gives light, strikes me.

Your eyes are directed down the steps by lampposts and trees quintessentially French because they fit so well into the small earth porticos, like brides and grooms working their way home at 2 am.

Down the Steps of Montmartre, a single shoe is forgotten in the rush. A signed note smudged with the damp prints fingers leave in the fog of a Paris night, left by a woman who walked down the many brick steps, at say, 2 am, scooping up love's evidence, teary eyed, as if the lover she had always dreamed of but never had, was magically there; here, her shoe, there, his note. A note about light and shadow, love and the physical act of falling.

His signature declares their destiny and it is just her luck to be there, down the steps of Montmartre. Imagine that someone might have missed this; see, that according to the layout of Paris, a love note, a neglected shoe, is what one would find in a place such as this. In a light filled with fog, down a narrow passage, guided by tidy trees.

Women are greeted here, to the center of love, to the slender, delicate, shy. To the kiss; the permanent slight fever even after his hand has left the heart.
© 2005 Carine Topol